Paintings in the house, 60 minutes each (30 drawing, 30 painting). After I finished these I brought them into the nifty (and free!) program Carapace to check how accurate the perspective is. Rollover to see Carapace-generated grids.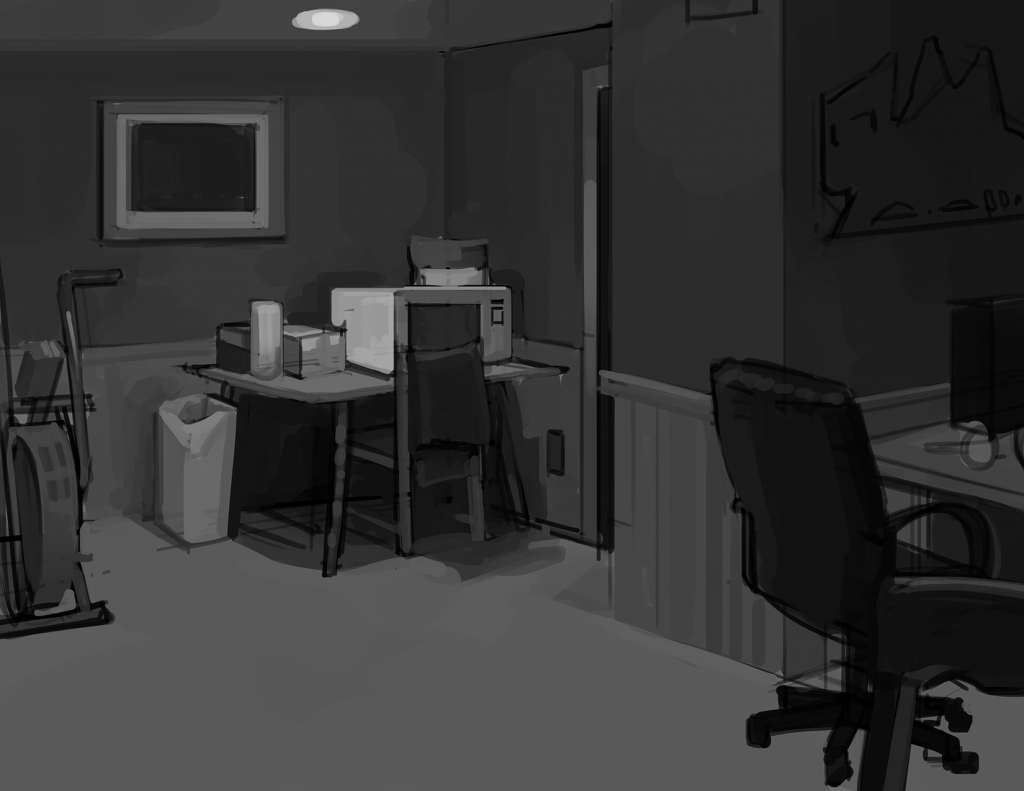 Ugh, okay this one is clearly not right- check out that green horizon line. Pretty sure I was not tilting my head while painting this one.
Better! But I think the legs of the chair are way off on that last one. Also ellipses, especially free-floating ones like the side of the chair, are crazy hard.