Forums
I'm partial to Polycount, but there's also GameArtisans, Game-Artist.net, ZBrushCentral, pixeljoint, and many others, each with their own flavor. Just generally, these are best places outside of school to get feedback on your work and see how what you're doing measures up to the competition. Sign up, lurk a bit, and start posting!
Polycount in particular has an invaluable wiki with links to many, many useful threads and articles on texturing.
Video Tutorials
The big three all have terrific video tutorials that cover the most current and in-demand techniques. Unfortunately there aren't a lot of texturing-specific tutorials to point at just yet, but there's a decent amount of overlap in many of the sculpting and modeling tuts. I expect we'll see more dedicated texturing vids in the future.
There's also Digital Tutors and Lynda.com, though they're both geared towards software training more than artistic technique and so the tutorial projects tend to be less than stellar.
I do want to call out Tyson Murphy's series on 3DMotive, Hand Painted Weapon Texturing specifically because it's currently the most comprehensive tutorial on how to make WoW-style textures out there. It also comes with a sheet of rough concepts for you to practice with.
Unreal Materials- An Introduction from Eat3D is another favorite. It's focus is on creating custom materials using the unreal material editor, an invaluable skill for anyone looking to do "next-gen" (I guess now it's last-gen?) environment work. Even though it's for Unreal, the basic concepts also transfer to Unity via the Strumpy Shader Editor.
Model and Texture Viewers
The majority of what I've learned came just from downloading games and sifting through their model viewers.

If your favorite game has a PC version and is mod-able or machinima-friendly, there's a good chance you can pull textures and model files from it. Reusing and distributing these models is a huge no-no, but they're great to look at and learn from. I recommend World of Warcraft and Allods for hand painted textures, both are free to download and have available asset viewers.
Books
I feel obligated to mention this one because it's one of the rare made-from-trees books out there devoted to game textures, but as learning resources go it's flawed at best. The examples in the book are amateurish and the author makes some egregious misuses of the Photoshop filters. Still, the book does a solid job of explaining what different texture maps do and breaking down some of the more technical aspects of texture creation, like why you'd want to use certain file types and how texture channels work. It can take a long time to come across some of these rules in the wild, and for that reason alone the book is worth checking out.
Digital Texturing and Painting
by Owen Demers
The perfect counterpart to Ahern's book, this one is all about the soft skills of texturing. Rather than writing step-by-steps in a specific program, Demers teaches you how to look at surfaces analytically so you can recreate them yourself. It has some terrific advice on how to hone your observation skills and I highly recommend it.
Not a book, but a free downloadable pdf.

All sorts of art tutorials taken from some of the industry's best artists, including texturing tutorials from folks at Naughty Dog and Blizzard. This is just about the most amazing resource you can find for free.
Individual Tutorials
Poopinmymouth's texturing tutorials - Terrible name, great tutorials. Ben Mathis's tuts are starting to show their age, but there's still a lot of legit advice on how to model and texture low-poly models. Don't miss the texturing theory and thirding tuts.
I re-watch this video every couple of months and it still blows my mind every time. Slipgate uses an old program called DeepPaint3D but there are plenty of modern programs that do projection painting better, I do all of mine in 3DCoat.
PhilipK's material tutorials-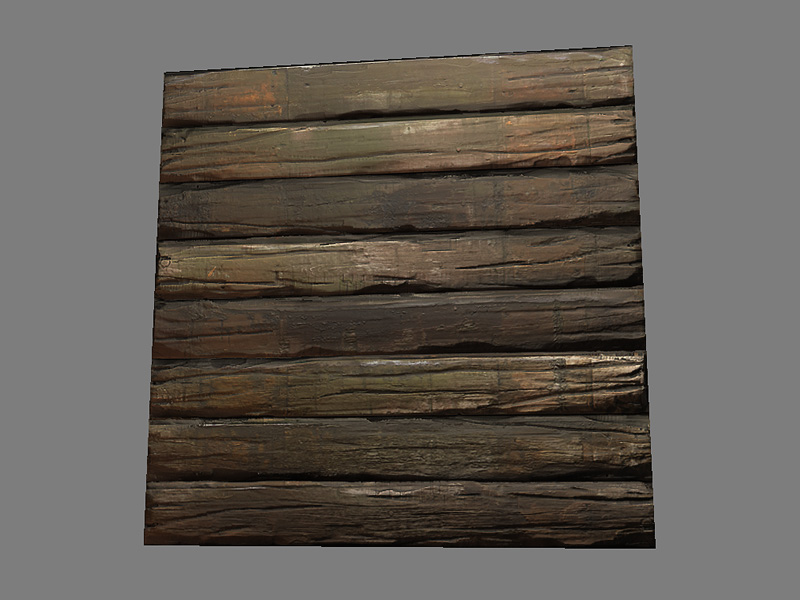 Solid tutorials on some of the most commonly found material types. PhilipK does great realistic textures that take advantage of the full range of map types.
Racer445's sword texturing tutorial-
How to get your inorganic surfaces to look juuust right. Covers many of the mistakes beginners tend to make and how to avoid them.
They're written as general painting tips but they're also super-relevant when doing hand painted textures. Again, a lot of beginners tend to skip these principles so nailing them early will put you ahead of the game.
A classic. Teaches you how to think about surfaces, among other things.
Towards the future...
Personally, what excites me right now are the ways ZBrush has become more viable for creating stylized textures. We've been seeing many of biggest hand-painting houses (Blizzard, Riot, Carbine, etc.) slowly move towards ZBrush-heavy workflows. I think this thread is a sign of the times.

Done smartly, I expect this method for making textures doesn't actually take any more time than painting everything from scratch. It's something I've been trying to teach myself, although I don't have any stellar examples to show for it yet. I'm looking forward to a tutorial by Fanny in Vertex #2, coming out next month.