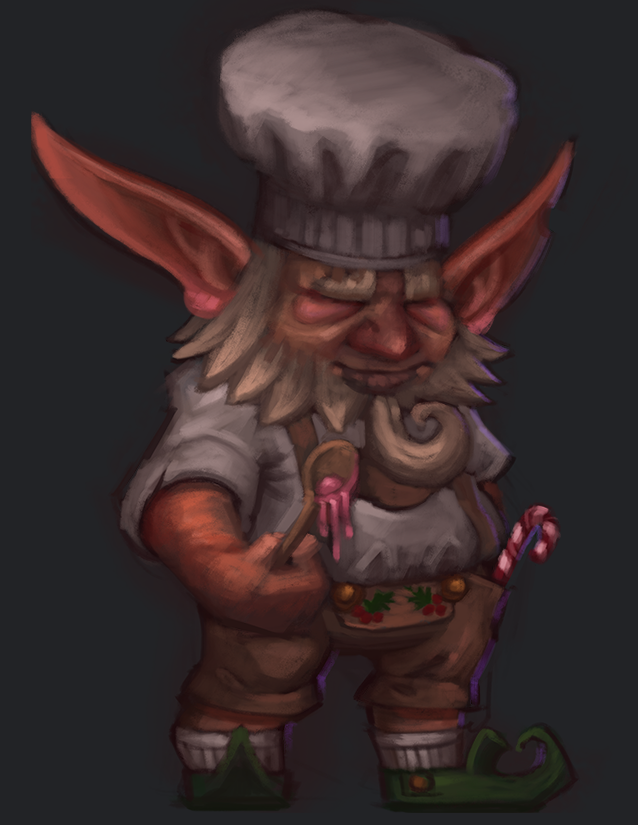 This is the first thing I've painted since last summer that isn't a study, although it DOES draw an awful lot from the goblins in Allods. That's completely intentional, I'm crazy for that style of painting.
His hand is crap, I know. Guess what I'm drawing more of tomorrow?
I also painted a horse. 40 min, from a photo.